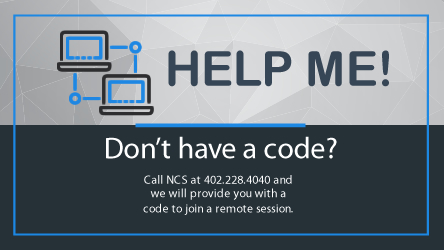 How often do your business's employees call for help with computer problems? If your company is large enough, it's likely that you have to remove staff from more important tasks to help staff with their passwords or teach them how to access shared network folders.  NCS can help your employees remain productive while allowing your internal staff to focus on more specialized jobs.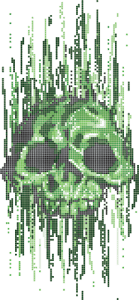 Is your business
SECURE?
With our Managed Endpoint Protection, Managed Firewalls and Managed Backup, you can be confident that our technology and systems are actively monitoring your devices, servers and network.
Our staff will work with you to create a customized plan that is appropriate for your organization's size, budget and IT needs.
Get your initial Consultation
We are a company that offers Managed I.T. Support and Consulting Services to help meet your unique needs.
Disaster Recovery Backup
If your business is struck by a disaster, our recovery services will get you back up and running quickly. We offer reliable backups and efficient disaster recovery services to keep your business going when the unexpected happens.
Cyber Security
Is your business at risk for a cyber attack? With our cyber security endpoint protection, you can rest assured that your business is protected from online threats. Our firewalls provide an extra layer of security, keeping your data safe and secure.
Managed Services
Managed Services is the perfect way to automate your patching, endpoint protection, and firewall monitoring. By letting us take care of these essential tasks, you can focus on running your business. We'll make sure your systems are always up-to-date, secure, and running efficiently so you can avoid costly downtime and potential security breaches. We see and manage your threats and alerts, typically before you even know they exist.
IT & Network
We know how important it is for your business to stay up and running, which is why our IT & Network Support services are designed to get you back on track as quickly as possible. With our remote support technology we can access your machine and identify and resolve issues rapidly, and our responsive team will keep you informed every step of the way. With our support – from the technicians you know – you can stop worrying and keep working.
VoIP
Looking to keep your same phone numbers but ditch your current phone service? VoIP from NCS is perfect for you! With our cloud-based system, you can keep your same phone numbers and enjoy clear HD call quality. Plus, our mobile app makes it easy to manage your account on the go. You deal with us, faces you know, not a distant phone company!
Web & Email Hosting
If you're looking to establish a professional online presence, web and email hosting with your own domain name is the way to go. Our web hosting plans give you everything you need to get started, including reliable performance, security, and support. And with our email hosting plans, you can manage your communications with ease using Microsoft Office 365.
Remote Support
If you're looking for a more efficient way to get critical issues resolved, while saving on mileage, remote support is the answer. With our quick and easy-to-use service, simply connect with one of our experts online or over the phone, and get the help you need fast. Plus, our services are always available when you need them, so you can get back to business as usual in no time.
Server & PC Sales
NCS offers a comprehensive selection of servers and PCs, along with upgrades and accessories. Plus, we carry an inventory of Windows and Office software keys available for quick upgrades. Our team of experts can assist you in planning for future growth and expansion and is always protective of your financial resources.
Voice & Data Cabling
If you need help with your voice and data cabling, our team is here to help. We can install new cabling for new builds, upgrade existing systems, or clean up and expand existing networks. Our high-quality cabling ensures clear voice communication and fast data transfer, meaning your business can operate smoothly and efficiently.
Why People Choose NCS
Our unique approach to taking care of your business minimizes downtime & simplifies your daily task without compromising security.
Minimized Downtime
We will work AROUND YOUR SCHEDULE on advanced server migrations to MINIMIZE your employee downtime.
Stratiegic planning
We do our best to AVOID unexpected downtime by making the correct PLAN to move your business forward as technology changes.
managed services
We manage your I.T. needs so you don't have to. We proactively monitor and manage your IT infrastructure, keeping everything running SMOOTHLY and EFFICIENTLY so you can focus on your business goals. Giving you PEACE OF MIND. 
remote services
We have the TOOLS to be able to assist you in multiple ways remotely. This saves TIME & MONEY for everyone. Reach out to support and we can get a a schedule remote session.
Streamline Billing
Because we are a MANAGED IT service provider we can can streamline your billing into 1 monthly bill for all your services.
COST EFFECTIVE
We are a PREMIUM services provider with SMALL TOWN straight forward PRICING.
TURN-KEY PROVIDER
With us you don't have to worry about dealing with multiple companies to take care of your needs. We handle all technology needs START to FINISH.
HONESTy is our policy
We PRIDE ourselves on being HONEST & UPFRONT with our clients. We believe that HONESTY is the best POLICY, and we always operate with this principle in mind. You can TRUST us to be truthful with you, and ALWAYS have your best interest in mind.

Million Blocked Mail Attacks

Threats Stopped last 30 days


Our Partners
NCS partners with 1st class service providers to provide our customers with the latest technology from 1st tier providers.





Request a Call Back
We will have one of our qualified technicians reach out and discuss modern technology solutions to improve your everyday business.