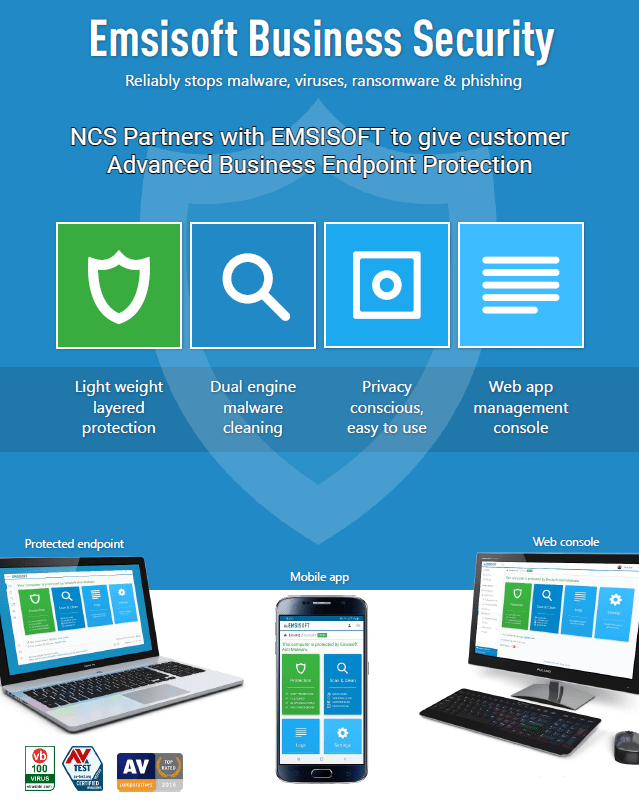 Endpoint Protection: Safeguarding Your Business Against Ransomware Threats
In the digital landscape, ransomware stands as a formidable adversary, posing immense risks to businesses like yours. This malicious software locks users out of their own data or encrypts it until a ransom is paid, putting your valuable corporate information in jeopardy. Astonishingly, 53% of organizations fell victim to successful ransomware attacks in 2021, with 23% facing repeated assaults.
Worryingly, these numbers paint a stark picture of the rising ransomware tide. According to recent research by SonicWall, recorded ransomware incidents in the past year have surged by an astounding 148% compared to 2020. Similarly, Check Point's study reveals a 50% increase in weekly average ransomware attacks targeting corporate networks throughout 2021, compared to the previous year.
Given these alarming trends, it's no wonder that 69% of CISOs anticipate encountering at least one ransomware attack in 2022. Protecting your business against this looming threat is no longer optional—it's imperative. Our Endpoint Protection service stands as a fortified shield, ensuring your data remains out of harm's way and safeguarding your operations from the clutches of ransomware. With our expertise by your side, you can navigate the evolving cyber landscape with confidence and resilience.
Fortify Your Digital Ramparts with Managed Firewalls: Unleash the Power of Barracuda NextGen Firewall
In a world where cyber threats are constantly evolving, your business needs a robust defense mechanism that stands unwavering against the tide of malicious intent. Introducing our Managed Firewalls service, powered by the formidable Barracuda NextGen Firewall (F80), a true game-changer in cyber security.
Unparalleled Threat Detection and Prevention The Barracuda NextGen Firewall (F80) is your sentinel against digital threats. With advanced threat detection algorithms, it identifies and neutralizes potential risks before they can breach your defenses. Rest easy knowing that your business is fortified against malware, phishing attempts, and unauthorized access.
Lightning-Fast Performance, Zero Lag Experience uncompromised network speed without sacrificing security. The Barracuda NextGen Firewall (F80) ensures smooth data flow, optimizing your network's performance to keep your operations running at peak efficiency. Say goodbye to lag and hello to streamlined productivity.
360-Degree Visibility and Control Take charge of your digital domain like never before. Our Managed Firewalls service equips you with complete visibility into your network's activity, enabling you to identify anomalies and thwart potential threats with precision. Control user access, monitor applications, and enforce policies with ease.
Real-Time Updates and Adaptive Defense Cyber threats are ever-changing, but so is our defense strategy. The Barracuda NextGen Firewall (F80) evolves alongside emerging threats, thanks to real-time updates and adaptive defense mechanisms. Stay one step ahead of cyber criminals and keep your business's integrity intact.
Seamless Scalability for Future Growth As your business expands, so does your need for security. The Barracuda NextGen Firewall (F80) scales effortlessly, accommodating your growth without compromising protection. Whether you're a start-up or an established enterprise, our solution adapts to your journey.
Expertise at Your Fingertips: 24/7 Monitoring and Support Our Managed Firewalls service isn't just about technology—it's about partnership. Gain peace of mind with around-the-clock monitoring and support. Our dedicated team of experts is ready to intervene at a moment's notice, ensuring your digital fortress remains impregnable.
When it comes to cyber security, mediocrity is not an option. Elevate your defenses to an unparalleled level with the Barracuda NextGen Firewall (F80) through our Managed Firewalls service. Embrace the future confidently, knowing that your business is fortified against the threats of today and the unknown challenges of tomorrow. Secure your business with Barracuda and unleash the power of managed firewalls.
Elevated Security Defenses: Safeguarding Your Business at Every Level
At the heart of our commitment to your business's safety lies a multi-layered approach that ensures comprehensive protection for your critical data. Through these layers, we build an impenetrable shield that guards your operations against the ever-evolving landscape of cyber threats.
Network Perimeter Vigilance: Barracuda Firewalls and Beyond
Our state-of-the-art Barracuda firewalls form the first line of defense, fortified with Advanced Threat Protection, VPN Server for secure remote access, and comprehensive social media and web filtering. This impenetrable perimeter keeps cyber adversaries at bay, ensuring your network remains a fortress.
User-Centric Security: Empowering DUO Multifactor Authentication
With DUO, we revolutionize user authentication. Our multifactor authentication system ties mobile laptop users to their cellphones, adding an extra layer of security to Windows logons. This groundbreaking approach redefines cyber security policies, safeguarding your business at its core.
Enabling Remote Success: Remote Users' Secure Connectivity
For remote users, our solutions deliver unparalleled security. We encrypt hard drives, facilitate VPN connections, and leverage DUO authentication, ensuring that your remote workforce stays securely connected to your private network. Shielding against login harvesting, we keep your team productive and protected.
Empowering Web Browsing: A Safer Online Experience
Trust in our firewall web filtering and Endpoint Protection web filtering to provide a secure web environment for your employees. We keep unwanted sites at bay and shield against malicious websites, empowering your team to browse the internet with confidence.
Shielding Email: IRONSCALES and Email Security
Your business's Office 365 email system is fortified through IRONSCALES. Advanced spam filtering and employee training bolster your email security, protecting against phishing attempts and empowering your team to identify and neutralize threats effectively.
Endpoint Protection: The Vanguard of Cyber Defense
Our Endpoint Protection stands as a robust shield in itself. Expertly managed by our dedicated team, it offers multi-layered defense against cyber threats. Live log monitoring and basic remediation ensure real-time protection, a crucial facet for maintaining cyber security insurance policies.
Embrace the future of cyber security with our multi-layered defense approach. Elevate your business's safety with each layer, creating an impregnable fortress that secures your operations, empowers your team, and ensures your peace of mind. Your business deserves the best protection available, and we are here to provide it.
Cyber Security Services Available
View available protection layers.
Cyber Security for your business!
We offer a number of security solutions that can help any business feel safe and secure online. Our managed Barracuda firewalls are backed by our Endpoint Protection, IronScales, and DUO for MFA for added protection against cyber threats.
Whether you're a small business looking to upgrade your firewall, or a large enterprise trying to beef up your protection and reduce risk, NCS has the tools for you.
You can rest assured that your business is in good hands with NCS, backed by these top security products.
ENDPOINT PROTECTION
Emsisoft Endpoint Protection is top-of-the-line endpoint security that provides antivirus, protection against ransomware, and other advanced features to keep your devices safe. This comprehensive security solution offers the highest level of protection for your endpoint devices, making it the perfect choice for businesses of all sizes.
MANAGED FIREWALLS
A managed firewall from Barracuda offers advanced protection for your network. With this firewall, you can take advantage of features like intrusion detection and prevention, malware protection, and more. You can also customize the firewall to fit the specific needs of your business.
MANAGED DUO FOR MFA
If your organization is looking for an MFA solution, DUO may be the answer. DUO's authentication platform is easy to use and manage, making it a great choice for businesses of all sizes. With DUO, you can be sure that your users are who they say they are, and that your data is safe.
OFFICE 365 ADVANCED PROTECTION
With our Office 365 backups, you can rest assured that all your cloud data is backed up. We can also provide email archiving for Office 365. IRONSCALES provides the best Office 365 protection in the market. Our award-winning platform uses machine learning and artificial intelligence to stop phishing attacks in their tracks. IRONSCALES is the only Office 365 security solution that offers guaranteed phishing protection. Employee Training is an essential part of protecting your business.
Request a Call Back
We will have one of our qualified technicians reach out and discuss modern technology solutions to improve your everyday business.